BECOME WITNESS OF VENICE FOR THE 📷 CA' FOSCARI UNIVERSITY 🦁
In the last few days we wrote a post on how nature is taking back its spaces. During the quarantine period imposed for Covid19 (
https://www.escapevenice.it/2020/03/21/venice-at-the-time-of-covid-19/
 ) Venice is deeply different.
As always, we want to be positive and try to learn from this moment. We are sure that we will succeed and rise again from this terrible pandemia.
We therefore share with pleasure the initiative of the University of Cà Foscari, and of Prof. Fabio Pranovi that you can find well described in the following link.
Send a photo of Venice not very crowded.
 Photos should show the 
absence of waves
, the unusual 
water clearness
 and the presence of 
birdlife
 in places where it was usually not observed because of the high anthropic disturbance.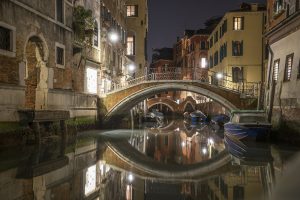 Become Witness of Venice: post on Facebook photos, videos or testimonials with the hashtag #venezia, specifying place, date and time of the shot. If you have materials but do not want to share them publicly on social media, you can send them using the form that you find in the following link (always specifying date, time and place) or send the photos via email to silvia.rova@unive.it, alice.stocco@unive.it
Good shots!